Performance Management That Achieves Objectives
At Caswell Corporate Coaching Company (CCCC) we develop performance measures and help with delivery of this critical information throughout the enterprise for our clients. Our particular focus is attaining the right measure. As Bill Caswell says, "Measure the right stuff; people who fit will progress and people who don't will leave". We believe this is the "X-factor" because most organizations do not realize their true potential. For over 2 decades, we have focused on how extract and deliver this critical information. Our surprising results speak for themselves. Headquartered in Ottawa, Canada, we have worked internationally with organizations from small to large, both profit and non-profit based. Our clients' success is a direct result of the proven management methodology called The Respect Revolution, developed over the past 30 years (more on this below).
CCCC's expertise in performance management connects with many organizations' needs by:
Producing measurable results quickly
Improving employee morale
Making management easier
Delivering results to hundreds of companies
Assisting organizations in the U.S., Canada, Mexico, and Russia in 55 different cities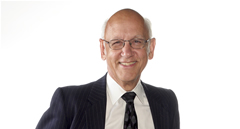 Bill Caswell
President
Bill Caswell, president of CCCC, co-founded a career coaching company as well as an Internet e-learning company. Prior to e-business, Bill was the president of SPS, part of a $1 billion company. SPS had offices in Ottawa, Toronto, Halifax, Seattle, and Guadalajara, Mexico. Earlier, in his career as an engineer, Bill was responsible for inventions in the field of radar, then joined the Guided Missiles Division of Pan American World Airways under contract to NASA, helping launch 200 scientific rockets each year. He is author of 27 books. Fluent in Spanish and english, Bill is also an opera lover and an avid downhill skier.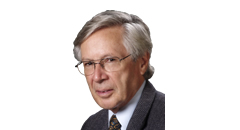 Ricardo Gómez
Senior Corporate Coach
Ricardo obtained his BASc and MASc in metallurgy and mining at U. of T. With 40 years of experience in the mining and metals industries in Latin America, he was CEO of Cerro Matoso in Colombia, responsible for a nickel mine and smelter with 1,200 employees. As CEO, he also led the re-engineering of a major cement producer, Cementos Samper. A Senior Corporate Coach with CCCC, Ricardo assists clients on their path to improvement. A volunteer of social organizations, he enjoys reading, cross-country skiing and tennis.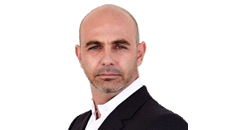 Len May
Associate Coach
Len May attended Temple University in Philadelphia during which he co-founded a web development company. Between Philadelphia and Los Angeles, Len developed a coaching methodology implemented at several corporations increasing both sales and profitability. Shifting his focus to new media technology, Len maximized revenue growth and market penetration for his clients. His roles included Director of Cognizant Technology Solutions, leading roles at Safeguard Scientific Venture Capital, and PriceWaterhouseCoopers. Len has considerable experience as a public presenter. On the personal side, Mr. May's passion of art has resulted in his paintings being displayed across the U.S. and featured on artpreferred.com. More about Len can be found at www.lenmaycoaching.com. Len's involvement with CCCC began in the year 2014 with a focus on business solutions for companies in the state of California.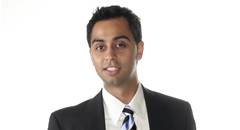 Upkar Bilkhu
Associate Corporate Coach
Upkar obtained his B. Comm. at the University of Ottawa, and his M.Sc. Finance and International Business at Aarhus School of Business, Denmark, including an exchange sojourn at the University of Economics, Prague, Czech Republic. Upkar has guided service and manufacturing businesses in Ottawa, moving gross revenue up many fold, reducing production times, and increasing capacity of production.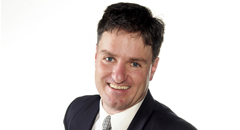 Bill Clarke
Corporate Trainer
Bill Clarke's role as a Corporate Trainer with CCCC builds upon his fifteen years' experience as Department Head in Mathematics and Science at the secondary school level in Ottawa. With a keen approach to presentation and an awareness of style, substance, timing, and listening, Bill keeps participants involved. His corporate audience has included Bell Canada and Statistics Canada. Bill's personal passions include playing ice hockey and enjoying the outdoors.
The Root Lies in Management Fundamentals
30 Years of Development
Twelve books written on this simple-to-apply methodology Bill Caswell has devoted his life to helping management teams achieve their goals more effectively. As a result of 30 years of "being in the trenches," running successful companies and analyzing 56 existing management methodologies, he has developed a winning management approach that gets to the root of making things work properly and consistently. The book series, called The Respect Revolution, outlines the process in detail.